SM 2018
Rogainingin SM-2018 ja X Retki-Rogaining 8.-9.9.2018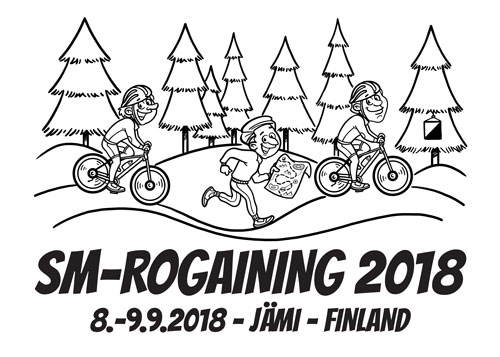 SM-Rogaining 2018 ja Suomen perinteikkäin tapahtuma Retki-Rogaining, järjestetään syyskuussa Jämillä.
Sarjoja on totuttujen kahden sijasta nyt kolme. 24 tunnin sarjassa kisataan SM-mitaleista, tossulla Myös 8 tunnin MTB sarjassa on jaossa SM-mitaleita. Ja lisäksi tietenkin perinteinen, hieman leppoisampi 8 tuntia tossulla.Valitse siis oma sarjasi ja tule haastamaan itsesi ja joukkueesi,
Nähdään Jämillä!
Finland's oldest and biggest Rogaining event, Retki-Rogaining, will be held next year in Jämi 8.-9.9.2018. Series are as usual 24h and 8h and also 8h MTB.
Teams in the 24h series will race for the Finnish Rogaining Championship. 2018 there is also new Finnish Rogaining Championship series 8h MTB.
Welcome to Jämi!